We are Coastal Select Properties
Tricia Delp Ireland, Owner, Realtor, E-Pro, SPS, SLS
Tricia has lived in 9 different states but after doing extensive research, decided Wilmington was the perfect place to call home. She holds a Master's Degree and Doctorate in Physical Therapy but after successfully buying and selling some properties of her own she decided to turn her passion for real estate into a career. Tricia obtained her Realtor's license in New York in 1998 and in North Carolina in 2004. She has helped hundreds of clients with primary residence, second home and investment purchases as well as facilitating 1031 exchanges and 401K real estate acquisitions.
Tricia is a marathon runner and also enjoys yoga, cooking, traveling and taking advantage of all the Historic District and local beaches have to offer. In her spare time she makes short films, her latest film premiered at the 2015 Cucalorus Film Festival. She believes in long term investing in real estate and owns several investment properties on both Carolina Beach and North Topsail Beach. She resides in the Historic District of Wilmington.
CONTACT TRICIA: (910) 616-9824
Andrea McNair, Broker in Charge, Realtor
Andrea lived most of her life in beautiful but hectic Southern California and often says that moving to Wilmington in 2005 was her best decision. She and her husband John love the slower pace and history of the area. Andrea graduated from UCSD with a degree in Environmental City Planning and continues to be fascinated with architecture and design. Andrea has helped hundreds of buyer's purchase their dream home in Southeastern North Carolina.Andrea writes Urban Fiction and Fantasy novels in her spare time and had published several series in both hard copy and eBook versions.
CONTACT ANDREA: (910)547-9282
Website: http://www.coastalselectproperties.com/andrea-mcnair/
Tara English, Realtor, Broker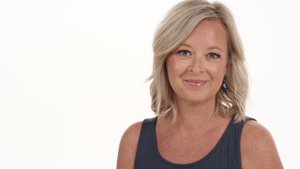 As an experienced Realtor, Tara English specializes in finding you your dream home! A 32-year resident of Wilmington, Tara's intimate knowledge of the area and the real estate market make her the top choice for clients looking to buy a home. Tara's dedication to personal service and professionalism guarantee that you will have a great home-buying experience. Tara is known for her outstanding negotiating skills, so whether you're new to the area or a lifetime Wilmington resident, Tara will find you the perfect home at the absolute best price.
Tara's business experience includes helping start several businesses and having been a business owner. She enjoys helping organize and participating in charity fund-raising events. Although Tara is up to date with all the latest communication technology (web, email, social media, etc.), she realizes there is no replacement for face-to-face personal interaction. Tara is married with two beautiful children, and enjoys interior design, cooking, socializing with friends, and spending time at the beach.
CONTACT TARA: (910) 200-6463
EMAIL: TaraEnglishRealtor@gmail.com
Website: http://www.coastalselectproperties.com/tara-english/
Jennifer Davidson, Realtor, Broker
Jennifer is a native Texan and while a piece of her heart will always remain in Texas the southern coastal charm of Wilmington captivated her in 1995 when she moved and decided to grow roots here. Her background prior to Real Estate was in competitive markets ranging from Fortune 500 companies, dotcom's, Non-Profit and franchises of which gave her a vast amount of diversity and experience in negotiations while taking care of her clients. The first business she started was an event planning company which was a natural passion and ability of hers and those skills also help in her Real Estate career. She joined Coastal Select Properties because of the strong principles the company has been built on. When she is not selling Real Estate, you will find her alongside her furry companion Witten, a German Shepherd dog who thinks she is a human! Jennifer loves to cook, share her space with friends, travel and help others.
CONTACT JENNNIFER: 910-617-1292
EMAIL: Jennifer@CoastalSelectProperties.com
Website: http://www.coastalselectproperties.com/jennifer-davidson/
Teresa Krebs, Realtor, Broker
Teresa has called Wilmington home since 1993. She grew up at the Jersey shore and knew that she would always want to live in a coastal town. She loves the Wilmington area and sharing it with others. She has seen many amazing places while studying and working around the world, but there is nothing more beautiful to her than a white sandy beach along the Atlantic.
Teresa transitioned to full time real estate sales in 2005, after spending several years as the International Programs Manager for a non-profit organization that facilitated adoptions from Russia and Kazakhstan. She had a growing interest in the market and after her first investment purchase she was hooked on real estate. She has always considered it a privilege to help others navigate through some of the most significant milestones in their lives.
When not helping clients, Teresa loves spending time with her two girls. They are busy with year-round swim, but she is excited that they have started playing ultimate Frisbee. In fact, Teresa is a proud sponsor of the Cape Fear Ultimate youth team (Go, Sea Urchins!) and helps with organizing the league and coaching. She also helped to start the Roland Grise Middle School Ultimate Frisbee team and serves as an assistant coach.
CONTACT TERESA: 910-470-2004
EMAIL: Teresa@CoastalNCLife.com
Website: http://www.CoastalNCLife.com
Pati DeOliva, Realtor, Broker
Born and raised in New York and New Jersey, Pati has lived in North Carolina for 23 years. After spending 19 years in Charlotte, she moved to Wilmington in 2013. She immediately fell in love with the area and decided to dive into real estate. Pati loves the sense of community she has found here, the gorgeous beaches, and historic downtown. Her attention to detail, a focus on customer service and an aptitude for building relationships with clients have led her to both great success and long-lasting friendships.
CONTACT PATI: 910-616-0334
EMAIL: Pati@CoastalSelectProperties.com
WEBSITE: http://www.coastalselectproperties.com/pati-deoliva/
David Billitto, Realtor, Broker
David is a transplant from Philadelphia with a decade plus layover in Southern California. Not long after reading an article in Surfer Magazine entitled, The Top 10 College Towns for Surfers, he moved to Wilmington, NC. In his 30s and ready to take a break from a career in finance and investments, he settled into the good life here in 2003.

Since moving to Wilmington, David and his wife Pam have a built a portfolio of over 30 vacation rentals from here to Asheville and have owned two unique bed and breakfasts. They regularly house travelers and prospective clients and view themselves as stewards to all of Wilmington. He has also owned NC's smallest bar, coached college football, and has developed small condo projects along with saving and repurposing numerous pre-20th century structures.

Avid animal rescuers, including five blind dogs, David and Pam can often found enjoying ILM with one or more pets in tow.

David believes in helping clients make informed real estate decisions by offering extensive data, up-to-date information and breadth of experience.

David attended Johns Hopkins University, Ursinus College, and SDSU where he studied Literature and Creative Writing on undergrad and graduate level and has two MBAs in Finance.

He is easily reached via text or call at 910-297-0145. Expect an subsequent invite to stop by for some "porch time".
CONTACT DAVID: (910)297-0145
Amy Yerdon, Broker, Realtor
Amy is a proud Wilmington native. Growing up in Wilmington and attending public schools in New Hanover County, she has watched the county grow into an area that many visitors would like to call home. Amy graduated from the University of North Carolina at Wilmington earning a Bachelor's degree in Communications and returning to graduate school earning a Masters degree in Elementary education.
She began her real estate career in 2007. While keeping her license up to date, Amy continued to stay closely tuned in to the local market conditions, trends and the needs of clients, family and friends who were actively pursuing property in the Wilmington, Wrightsville Beach and Carolina Beach areas. She is very excited to be able to refocus her real estate career by joining the Coastal Select Properties team.
Amy and her husband, Derek, a native New Yorker, are busy raising four children. They all love spending time outdoors and traveling. She and her family can usually be found on the beach or on their boat, as they split their time between their homes near Wrightsville Beach and on Carolina Beach.
CONTACT AMY: (910)264-2421
Kym Davidson, Broker, Realtor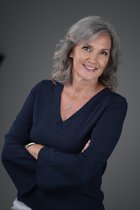 Kym has lived several places in four different states, yet gladly landed in Wilmington in 2004. Holding a BA in English and having worked in many different fields, from teaching, owning her own retail businesses to development work for local non-profits and most recently performing real estate paralegal work, she is putting her knowledge of the area and love of all that it has to offer to practice in hopes of sharing it with others. Authenticity and professionalism are traits she most admires and strives to convey. She enjoys reading, writing, cycling, traveling, and spending as much time as possible outdoors- preferably oceanside. As a recent empty-nester and soon-to- be resident of Surf City, she is excited about beginning this new chapter in her life.
CONTACT KYM: (910) 538-3252
Kelly Feeney, Realtor, Broker
Kelly is a lifelong resident of North Carolina. From a young age Kelly had a passion for interior design, but her passion would soon change to real estate when her family had their first move. Working closely with a skilled and talented realtor, Kelly developed a newly found interest in real estate. After graduating high school in 2008 (when the real estate market crashed) she decided to pursue an alternate career. Kelly spent most of her upcoming years as a Certified Nursing Assistant working at an assisted living facility in Scotland county, while also working as a manager at Belk for 10 years. During that time she met her fiance Christopher and had four beautiful children. Kelly has spent the last three years as a stay at home mother while still maintaining her passion for real estate. When Kelly's family moved to the Pender county area in 2019, she obtained her real estate license. As a new realtor Kelly looks forward to using her sales experience, determination, engaging personality, attention to detail, and knowledge to help you find your dream home.
Kelly enjoys spending time at the beach and the park with her kids, (Chloe, Luke, Kimberly and Mckenzie), fishing at the pier and reading a good book on the porch with her two dogs Holly and Simba.
CONTACT Kelly: (910) 318-0002
EMAIL: Kelly@CoastalSelectProperties.com
Tara Washburn, Realtor, Broker
Born and raised in Wilmington North Carolina to a local restaurant owner and a medical professional, Tara is a true native to the Cape Fear region and has the ideal foundation for selling and buying homes in our beautiful waterfront community.
Over the course of running her own online marketing company she learned the value of commitment to customer, collaboration, and entrepreneurial drive.
She is known to be a hard worker with an infectious smile to all who know her.
During her youth, she was also a competitive golfer and dancer which instilled in her the importance of dedication and teamwork.
Tara obtained her BS degree in Communication with honors from East Carolina University while working as the artistic director of a dance studio and being the primary caregiver for a family member.
Her entrepreneurial drive, background in marketing, outgoing personality, and love of all things related to homes, led her to the world of real estate. She has made a high level commitment to her continued real estate education and continues to be mentored by several of the most highly acclaimed real estate professionals in the industry.
Tara is a licensed REALTOR® at Coastal Select Properties, a company that has built a reputation for providing a more intimate and elevated level of customer service that every home buyer and seller deserves. Her clients can trust that she is working diligently behind the scenes to make sure every detail is taken care of and communication is always a top priority!
In her spare time, Tara can be found golfing, fishing, or taking in the beautiful local scenery on her bicycle. She also enjoys cooking, something she is quite proud of mastering since she used to be on the short list to be a contestant on "Worst Cooks in America"!
Tara currently resides in picturesque Carolina Beach, North Carolina and can be found enjoying the warm sand between her toes, laughing with family and friends.
She also enjoys staging homes as a hobby, which is an asset to clients selling their homes.
Tara is a true local who knows every nook and cranny of the Cape Fear region and is enthusiastic to assist clients in finding their dream home and showing them all the best the community has to offer.
"Most importantly, I will listen first then help you achieve your real estate goals".
CONTACT TARA: (910) 508-4209
EMAIL: TaraAnn@CoastalSelectProperties.com
Andrew Garrard, Realtor
Andrew grew up in the Maryland suburbs outside of Washington D.C. During his childhood he spent time in the summers with his family visiting their house on the Delaware coast where he developed an affinity for the ocean.
Andrew graduated with a B.S. in Construction Management from East Carolina. Upon graduating, he
traveled
for commercial construction projects and lived in Utah, Oregon & California.
After enjoying 4 years in the San Francisco Bay area, Wilmington came calling. Andrew and his girlfriend Kady recently purchased their first home and moved into the historic district of Brookwood. Ever since starting the home buying process, Andrew has developed a passion for real estate and has been actively engaged in market research. He is excited to help others with the search for their perfect home.
In his downtime, you can find Andrew on his search for the perfect wave, snowboarding, hiking, or exploring all the Cape Fear region has to offer.
CONTACT Andrew: (910) 294-0453
EMAIL: Andrew@CoastalSelectProperties.com
Cullen Seward, Realtor, Broker
Having grown up in Northern Virginia, Cullen made his way to East Carolina University and eventually to Wilmington, NC where he immediately fell in love with the city and has lived here for the past eleven years. With an extensive background in sales, Cullen has an inborn ability to cultivate relationships and hone his energies to match that of his clients. His prior experience working in sales (First at national firms then a hyper-focused local firm) afforded him the ability to meet and assist many local business owners and to develop professional long-term relationships with them. Cullen is excited to be a part of a real estate team that puts an emphasis on exceptional customer service. In his "down time," Cullen can be found jamming with his reggae band, Signal Fire; surfing at Carolina or Wrightsville Beach or establishing and running charitable and community events to support the individuals and businesses in the Cape Fear region.
CONTACT CULLEN: (703) 927-7339
Candi Gouveia, Broker, Realtor, Closing Coordinator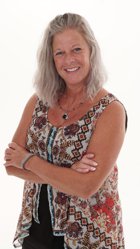 CONTACT CANDI: (910)540-8706