Home is Sweeter During the Holidays
First-time homebuyers, Kim and Matt Garippa, knew a few things when they started shopping around for a house. One, they wanted to work with a realtor they trusted; two, they wanted to live in a "far enough, close enough" location surrounded by woods; and three, they wanted to be in by the holidays!
Kim, a nurse, and Matt, an architect, were in their mid-30s and were "tired of throwing their money away". They both wanted to live in a place where Matt could spend free time on dirt bike trails and they both could live the quieter life that comes with a more rural setting like Boiling Springs.
"We'd met Jennifer (Jennifer Davidson) through a friend, and I instantly knew that she would be the one that we would call when we were ready," Kim said. And, when they did call, they were so ready, that they found their dream home within a few weeks.
"Jennifer did the work of two realtors. She was never pushy, she always had time for us, and when the hurricane came before we could close, she checked in with us and reassured us that it was all still happening. And, we never doubted her. Despite the mess and a little damage, she was able to help make everything happen. The damage the house had was fixed within weeks, and, well here we are."
The Garippas closed just in time to start fixing the place up to host their first Thanksgiving Dinner ever for over 20 family members.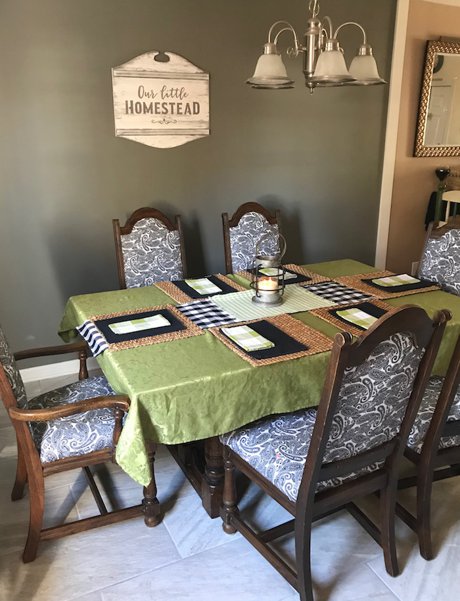 "It was amazing," she said. "To be cooking in my very own kitchen, with appliances that I picked out, surrounded by walls that I got to paint exactly like I wanted to paint them."
Because they plan to travel for Christmas, their house was in full holiday décor pre-Thanksgiving.
"There's nothing like being in your own home for the holidays," Kim said. "And, I made my first mortgage payment today, so it's a done deal!"